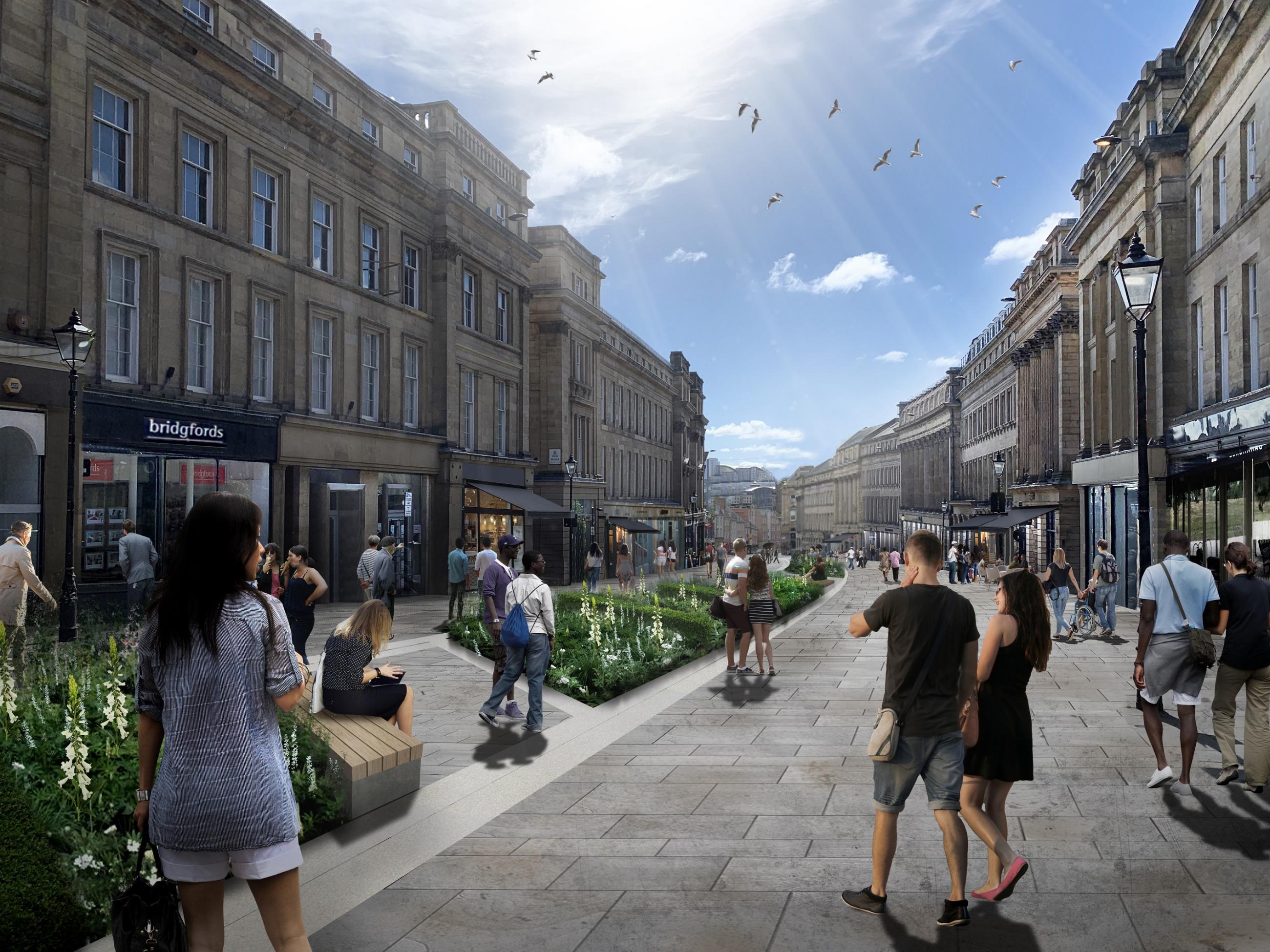 The £50m City Centre Transformation Programme (CCTP) is a critical part of the council's long-held vision to improve the city centre, which has become even more important as the city looks to recover following the devastating impact of Covid-19.
The programme will bring significant investment to the city centre and ensure Newcastle remains a place where businesses can thrive, people want to move to and live, and tourists visit. It will capitalise on the city's vibrancy and welcoming nature and create a safer, more appealing and healthier green city with outdoor spaces and activities that people, and their families can enjoy together.
This will mean some big changes to the city's environment including moving forward with plans to remove vehicle traffic from Blackett Street in the heart of our city centre.
The council has already secured over £20million to begin transforming a number of city centre streets this summer which will provide confidence that the remaining £30m can be secured through a mix of grant funding and private investment with key partners.
The initial £10.5million secured from the North East LEP (Local Enterprise Partnership) as part of the government's Getting Building Fund and Department for Transport's Active Travel Fund will kickstart the first phase of the programme.
Grey Street –

A street that will become the hub for cultural events and performance and ultimately become the primary pedestrian route between the city centre and Quayside.

Northumberland Street – Transforming the street with trees and greenery to a relaxed place that can be enjoyed all year round.

Ridley Place – A pedestrian destination for local independent retailers and for
markets and popup retail food and beverage.

Saville Row – A place for

arts, innovation and design. Somewhere independent retailers can showcase local products and art.
Plans for Old Eldon Square will create a destination that will host major civic and cultural events intended for all generations to enjoy, while at the same time enhancing the square as a focal place of remembrance and the visibility of the war memorial. ions across the city including on Grey Street.
The council and key partners in the city are asking for the views of residents, businesses and other organisations on the proposals drawn up to achieve these ambitions. There will be a number of opportunities for people to have their say and details of how they can view these proposals and respond at www.newcastle.gov.uk/citycentre